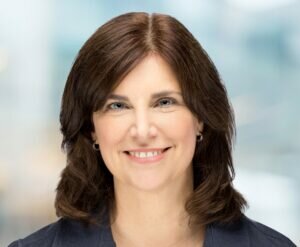 On behalf of the entire team at Valhalla Foundation, we are delighted to announce that Sara Allan will be the next President of Valhalla. Sara will apply her learning mindset and deep strategic and analytical skills to all areas of our philanthropy, including early childhood development, K-12 education, data science, medical research & talent, and environmental innovation.  
Sara shared, "I am thrilled to have the opportunity to join Scott, Signe, and the entire Valhalla team in expanding and deepening the foundation's impact in its chosen areas of focus. Valhalla invests in ideas, people, and organizations that will contribute meaningfully to the future health and prosperity of our country and the planet – I am excited to build on the strong partnerships that the team has established across these critical sectors." 
Before joining Valhalla, Sara was a Director in the U.S. Program at the Bill & Melinda Gates Foundation. Since 2011, Sara has worked on solutions to longstanding teaching and learning challenges that prevent students from achieving their full potential. Most recently, she has been a leader in the K-12 strategy before becoming the director of the Education Pathways and Early Learning strategies.   
Sara previously worked at Portland Public Schools, where she led strategic initiatives, including developing and implementing performance management and directing research, evaluation, data policy and analysis. Sara began her career at the Royal Bank of Canada and the Boston Consulting Group. In addition, Sara was a recipient of the Broad Residency in Urban Education and a Presidential Leadership Scholar.
Sara will join the Valhalla team in January 2024. 
We want to close with admiration and appreciation for Amy Rodde, Valhalla's first President, who led our team from the beginning and is serving as interim leader until Sara starts. Amy will continue on Valhalla's Successor Board and will advise other donors pursuing high-impact giving.
With gratitude,
Scott Cook and Signe Ostby
Trustees of Valhalla Foundation
Back to Updates